Staff and Board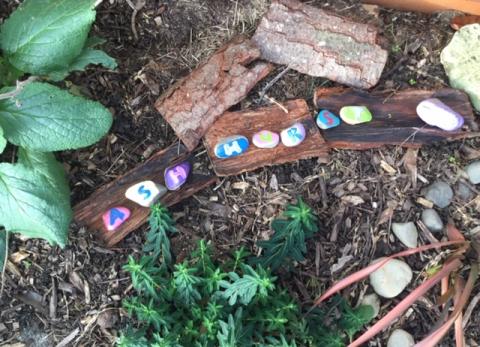 Ian Rasmussen lives in Pohangina and joined the RECAP board in June 2019. Ian supports the Society's focus on the environment and reducing waste as it is important to him as there is no planet B  . Ian is very passionate about and actively involved in predator control within the Ashhurst and Pohangina area and is excited about getting the community more involved with this.
Aaron Roberts lives in Ashhurst, has been active on the RECAP board since 2012 and has been involved in many of our practical projects including constructing the Ashhurst Sharing Shelf, the cob seating and garden beds in the Ashhurst Library Community Garden. Aaron enjoys his role with RECAP as a means of promoting environmental sustainability and in local self sustainability through food production and enhancing the village's natural environment. He is interested in sustainability and our innate connection and reliance on the healthy state of the environment.
Harvey Jones lives in Ashhurst and is the current board Chairperson. He was involved with the inception of RECAP and has been an active member since 2010. Like Aaron Roberts he has had strong involvement in many of the practical projects the society oversees and enjoys providing guidance to others on how to design better gardens and grow their own produce. Harvey particularly enjoys watching our Olsson Community Orchard and Ashhurst Library Community Garden projects blossom and evolve. 
Anne van Brunt lives in Pohangina, has been with RECAP since 2014 and is our current secretary. Anne strongly believes that everything starts with education and that an ecologically educated community can make better choices for that community. Anne is a serious Lord of the Rings fan.
Helen King is the current RECAP Resilience Coordinator, a previous board member and permaculture course graduate. Helen is passionate about education and is enjoying expanding the society's focus around working with children, in particular in the Ashhurst Library Community Garden. Helen has beautiful two children and enjoys meeting amazing people through our many RECAP events.
Veronika Naglmaier has been involved with RECAP since autumn 2017. She started as a volunteer in the Ashhurst Library Community Garden and more recently has been helping as part of a team at McCrae's Bush to clear the stream and bush from weeds. Veronika is currently taking part in our Permaculture Design Course (PDC) and has enjoyed every single module, the company of other participants and the expertise of our very talented facilitators. If Veronika  had to say something about herself this proverb would sum it up: If the world would come to an end tomorrow, I would still plant a tree today.
Sharon Stevens has been involved in RECAP since 2009, back when it was a seed idea. She served until 2013 as founding Chairperson, then until 2016 as first part-time coordinator. Her contributions have included co-establishing the organisation's foundations (including purposes, volunteer base, and major funding streams), initiating and developing the education programme, coordinating village-wide vision planning, and serving as a general volunteer for on-the-ground projects. She currently co-facilitates the permaculture design course and other workshops. She is grateful to all those in the Ashhurst community who have given her connection, belonging, and compassion, sustaining her so that she can give a little bit also. For her, participating in RECAP means being part of a community that inspires, supports, and confirms her commitments to ecological and social well-being.
Phil Stevens  was in on the original planning meeting that led to the founding of RECAP as an incorporated society in 2009. He has been involved as a volunteer ever since, with particular interests in the establishment, expansion and upkeep of the Olsson Community Orchard and structures at the community garden. Phil is a co facilitator of the Permaculture Design Course and offers workshops and tutorials on popular topics such as poultry keeping, tree maintenance, and mowing with a scythe. He is dedicated to the vision of Ashhurst and the Pohangina Valley being a model of resilience, with small scale initiatives leading the way.