Partner projects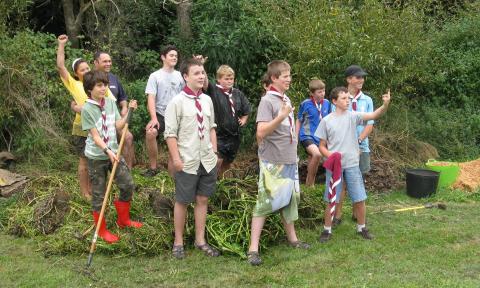 RECAP loves to work with other community organisations. Cooperation and partnerships help us to be more resilient (and it's also a lot of fun!) Would you like to be involved in sustainability and resilience projects beyond those offered by RECAP? This page showcases projects that RECAP is involved in but that are led by other organisations. We also link to some of the organisations that we work with most closely. The information on this page isn't comprehensive by any means--it probably never will be, but we thought we'd at least get started!
Community Fruit Harvesting. RECAP is working with the Manawatu Branch of Community Fruit Harvest to get this organisation active in Ashhurst and the Pohangina Valley. The group welcomes contact from people (a) who have excess fruit, perhaps from a tree they cannot harvest themselves, OR (b) who wish to volunteer to help pick fruit. Volunteers help with the harvest, offer a portion to the tree's owner, generally keep a small amount they can use themselves, and then donate what remains. To volunteer a tree, contact pickfruit@slingshot.co.nz. To be put on the Manawatu Community Fruit Harvest mailing list for volunteer picking opportunities, register by clicking here.
Parahaki Island Parahaki Island, at the mouth of the Manawatu Gorge across from the Ashhurst Domain, is now the focus of a clean-up, conservation, and community garden effort, thanks to leadership from Te Kauru, a Dannevirke-based collective of several hapu from local iwi Rangitane. Te Kauru has asked for RECAP's ongoing support and participation in this project, which is now in Phase II. RECAP's leadership team is thrilled by this opportunity to support a project that clearly ticks a lot of boxes for our own purposes, while simultaneously restoring this island's historic, cultural use as a Mahinga kai site (a community garden).
Environment Network Manawatu The Environment Network Manawatu (ENM) is a charitable umbrella organisation for groups that wish to care for the environment in the Manawatu River Catchment area. RECAP is a member group, and we forward ENM's monthly update of environmental events to our members, but ENM has lots more information available on how to get involved in our region's eco-activities.