31 May -- Parahaki Island Planting and Clean-Up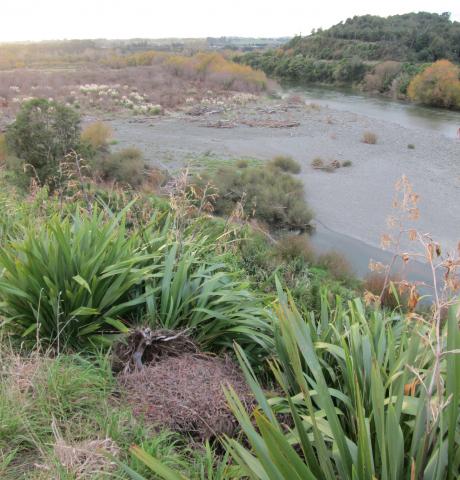 Parahaki Island, at the mouth of the Manawatu Gorge across from the Ashhurst Domain, is now the focus of a clean-up, conservation, and community garden effort, thanks to leadership from Te Kauru, a Dannevirke-based collective of several hapu from local iwi Rangitane. Te Kauru has asked for RECAP's ongoing support and participation in this project, which is now in Phase II. RECAP's leadership team is thrilled by this opportunity to support a project that clearly ticks a lot of boxes for our own purposes, while simultaneously restoring this island's historic, cultural use as a Mahinga kai site (a community garden).
It was great to see a number of our volunteers lending a hand on Saturday 31 May, joining Te Kauru in planting 1200 harakeke plants along the river edge and walkway. We're looking forward to future opportunities to participate.
For more information on the project, contact Hine Carberry at the Rangitane office in Dannevirke, phone 06 374 4185, or rmaofficer@rangitane.co.nz.