Foraging Workshop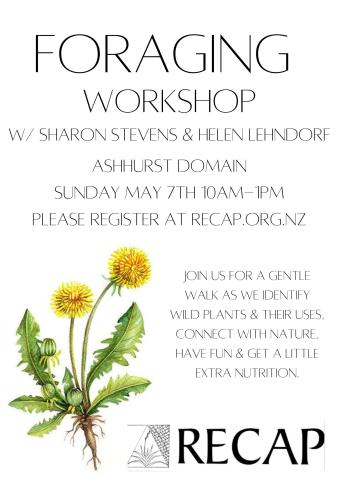 Foraging w/ Sharon Stevens & Helen Lehndorf. The Ashhurst Domain Sunday May 7th 2023. 10am-1pm
Join us for a gentle walk around the Ashhurst Domain as we identify plants and their uses while discussing foraging as a way to connect with nature, have fun and get a little extra nutrition. We will address safe foraging, foraging ethics, and other guidelines.
Helen Lehndorf is the author of the recently released A Forager's Life: Finding my heart and home in nature.
This workshop is free, but koha is appreciated.
You can register for this HERE