Trees, forests and foods: an ecosystem approach to perennial food gardening.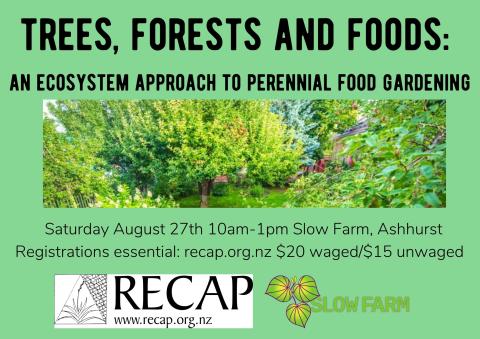 Workshop #4 in our Permaculture series.
This workshop introduces basic ecosystem dynamics within a forest context as a way to illustrate how nature can teach us to design better food systems. Participants will have the opportunity to design a functional, diverse perennial food guild around a single fruit or nut tree, and then to consider how to scale up this basic design to a home or community orchard or to a food forests.
This workshop will take place on Saturday August 27th, from 10am-1pm at Slow Farm.
Registrations are essential and can be made HERE.