RECAP Crop Swap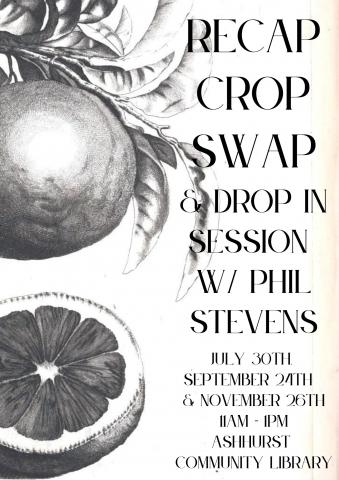 Our Crop Swap dates for 2022. Bi-monthly now, on the last Saturday of each second month: 11am-1pm at the Ashhurst Community Library.
July 30th, September 30th & November 26th.
Bring any excess produce, seeds, seedlings or gardening supplies to share. You do not need to give in order to take and vice versa, and everything is free.
Phil Stevens will be along for each one to kōrero about a number of topics such as energy conservation, warm/dry tips, passive solar, solar electric, how to cut your household emissions with simple and achievable tweaks, gardening topics, water harvesting, fruit trees and other perennial edibles, designing sections for resilience, soil health and more.
No registration is required for these events.