Winter Pruning Workshop 2022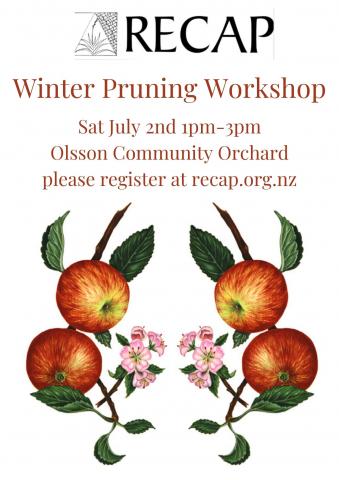 Our ever popular pruning workshop has its winter session for 2022 on Saturday July 2nd 1pm-3pm.
Facilitated by Phil Stevens, (of RECAP's Permaculture Design Workshops and Slow Farm) and Harvey Jones (RECAP chairperson) this workshop is a practical hands on guide to the how, what and when of winter fruit tree pruning for optimum next season fruiting.
Join us for this unique opportunity to get stuck in with the loppers and secateurs with guidance and support to build your confidence.
This is a free workshop, but koha is appreciated.
You will need to register for this workshop, and you can do so: HERE