May Crop Swap & drop in session w/ Phil Stevens of Slow Farm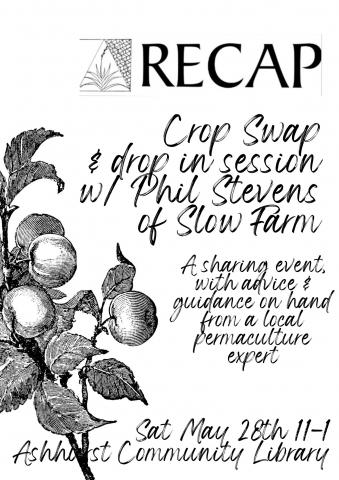 Our second Crop Swap for 2022 is on Saturday May 28th 11am-1pm at the Ashhurst Community Library.
We will be joined once again by local permaculture expert Phil Stevens, who will be on hand to answer questions and discuss topics, such as energy conservation, warm/dry tips, passive solar, solar electric, how to cut your household emissions with simple and achievable tweaks, gardening topics, water harvesting, fruit trees and other perennial edibles, designing sections for resilience, soil health and more.
This is an excellent opportunity on the cusp on winter to learn tips about how to keep your home warm and dry over the colder months, and keep your garden growing and trees healthy during winter. You can bring any questions you may have for Phil on the above topics for some free advice & guidance. 
All are welcome and everything is free! Bring any excess produce, seeds, seedlings or gardening supplies. You do not need to give in order to take and vice versa.