Sauerkraut Workshop - NEW DATE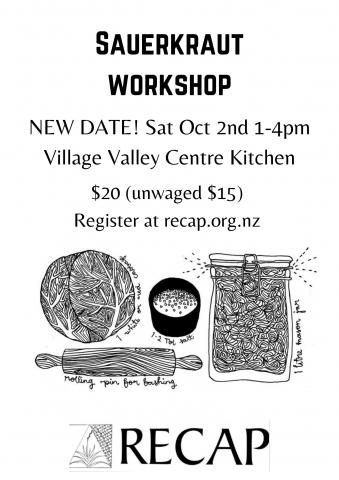 Facilitators Kushla Mercer & Toni Bragg will be presenting two hands on, practical workshops on fermentation in September/October at the Village Valley Centre kitchen.  This is a great opportunity to learn more about how to use fermentation in your home kitchen to make delicious and nutritionally beneficial food. 
Sauerkraut: A practical introduction to making sauerkraut. Together we'll make sauerkraut, discuss it's benefits and nutritional properties, and taste different samples.
Please bring a large clean jar to take home your sauerkraut. 
Register HERE