May Crop Swap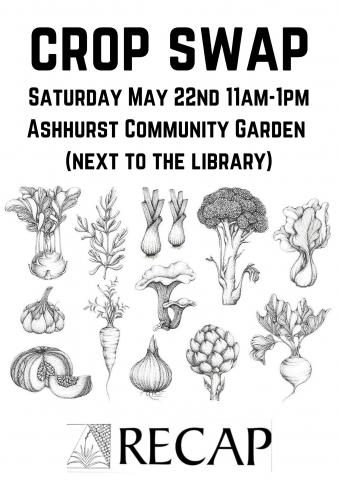 Thank you to all who attended and contributed to the first two Crop Swaps.
We will be running these monthly on a Saturday at the community garden (next to the library). There is always a good selection of free seeds, seedlings, excess fruit and produce and baking for afternoon tea. As the weather gets colder/wetter we will move inside the library.
As always, you don't need to give in order to take and visa versa.
Our next one will be on Saturday May 22nd 11am-1pm.