Compost Workshop & Crop Swap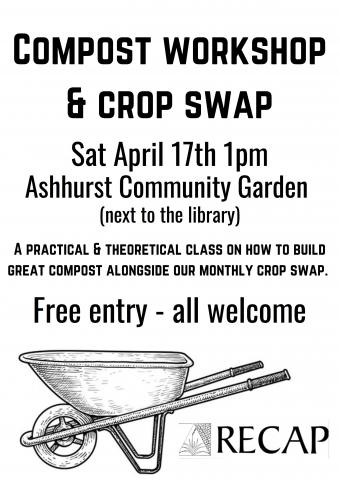 COMPOST WORKSHOP: RECAP's annual educational composting opportunity. A theoretical and practical session around how to build great compost by creating compost for the community garden.
If you are interested in attanding the workshop, please register HERE
This will be running alongside our monthly CROP SWAP. Bring your excess produce, seeds, seedlings, plants, cuttings and anything else gardening related. You do not need to give in order to take (and visa versa). You do not need to register for the crop swap. 
When: Saturday April 17th, 1pm-3pm.
Where: The Ashhurst Community Garden (next to the library)
Free entry but koha appreciated.