RECAP Crop Swap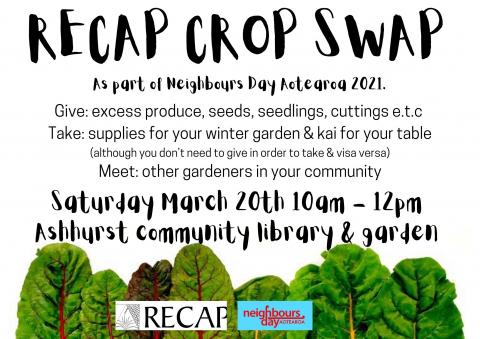 RECAP are running a Crop Swap at the Ashhurst Community Library & Garden as part of Neighbour Day Aotearoa's 2021 theme 'The Great Plant Swap'.
In 2020 there was increased interest in home gardening, and connecting to other gardeners and members of your community is a great way to enhance local resilience and share knowledge.
Bring your excess produce, seeds, seedlings, plants, cuttings and anything else gardening related.
All are welcome, and you do not need to give in order to take (and visa versa!)
Tea & coffee will be provided.
Any leftover seeds, seedlings and food will be added to RECAP's seed library, garden and sharing shelf for the wider community to access.