Trapping Regional Ashhurst and Pohangina Information Launch.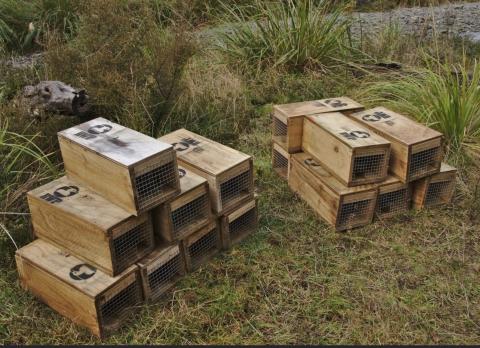 Click here to register for this event
RECAP will be officially launching its new TrAP project with funding from DoC with information and 
training sessions for interested members of the community to up skill themselves in urban and rural 
trapping practice. Led by Ian Rasmussen, RECAP board member and experienced trapper.

The event will include:
- Infomation about the project and its potential impact locally and regionally
- Discussion around different kind of predators in our area and trapping technique.
- Training about how to use traps effectivley in both rural and urban settings.
- The opportunity to borrow traps for your property, and join our library system, and 
understand the kaupapa behind this important mahi.

Ashhurst Launch: Saturday 14th November 2pm-4pm at The Ashhurst Village Green. 

Please register your interest so we have an understanding of numbers.