Creating Guilds Workshop.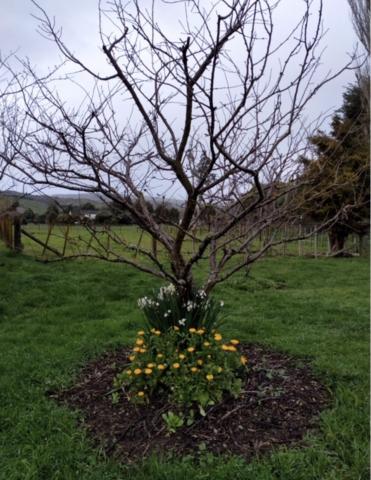 Please click here to register for this workshop.
Learn about how to create guilds (plantings of plants around trees) around your fruit trees to attract 
beneficial insects, mulch, fertilise, fix nitrogen and repel pests.
This will be a highly interactive and practical workshop involving plant identification, planting, learning and observing.
Facilitated by Ashhurst local Julie Doyle who is an avid and experienced permaculturist.

Saturday 10th October 10am-12:30pm
Olsson Community Orchard off The Terrace or River Road.
Attendance by koha.