Seed Sowing and growing healthy plants.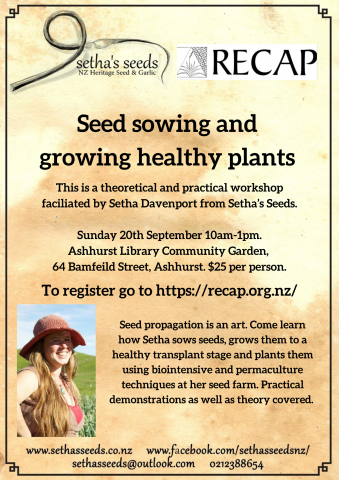 Click here to register for this event.
Facilitated by Setha Davenport from Hawke's Bay's Setha's Seeds. 
Seed propagation is an art. Come learn how Setha sows seeds, grows them to a healthy transplant stage and plants them using biointensive and permaculture techniques at her seed farm.  Practical demonstrations as well as theory covered. 
When: Sunday 20th September 10am-1pm.
Where: Ashhurst Library Community Garden, 64 Bamfeild Street, Ashhurst. 
Cost: $25 per person.