RECAP 2020 Annual General Meeting.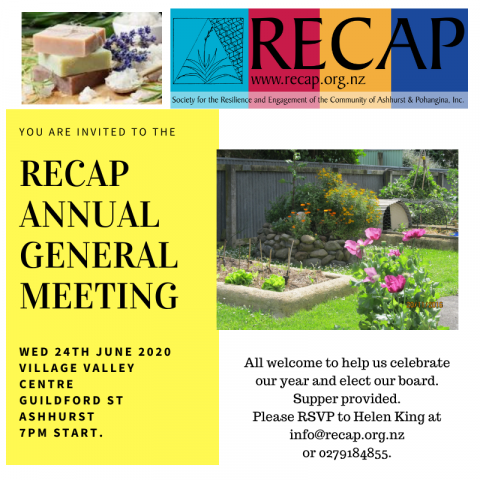 We invite you to the RECAP 2020 AGM taking place on Wednesday 24th of June, 7pm at the Village Valley Centre in Ashhurst.
We would appreciate your presence to help us celebrate another successful year of collaboration with the communities of Ashhurst and Pohangina.

We will also be looking to elect our board for the 2020/21 year. If you are interesting in standing, do get in touch.

A light supper will be provided and there will be opportunity for socialising with our volunteers, staff and many community stakeholders who we are lucky to be involved with.