The Story of Plastic Documentary Screening.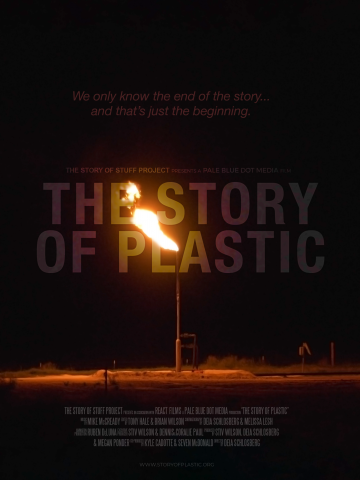 As you know, COVID-19 has impacted in-person events taking place this spring. However, we have found a virtual solution. In this unprecedented moment, it's critical to ensure the voices of activists and marginalized communities are heard to stand up to big oil and businesses perpetuating the plastic crisis. Stories and film have a unique ability to bridge divides and bring us together as part of something bigger than ourselves – to connect us and create empathy during perilous times. The Story of Plastic takes a sweeping look at the man-made crisis of plastic pollution and the worldwide effect it has on the health of our planet and the people who inhabit it To that end, we hope The Story of Stuff's new film The Story of Plastic serves as a tool to foster connection, spark dialogue, and create action. 
To sign up to view this documentary please go to this page
Attendees will receive a link to stream the film from the event host.  The link will be delivered to you at the email address you use to RSVP here. We will reconvene at 7:30pm on Thursday 7th May via Zoom for a discussion and Q and A. You will receive a separate link for that event alongside the streaming link.