Raumai Reserve Clean Up.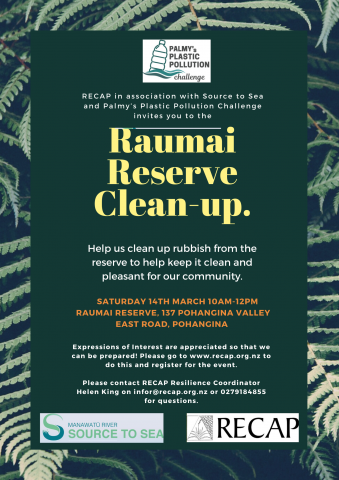 In association with RECAP, Palmy's Plastic Pollution Challenge and Manawatu Source to Sea we will be looking to clean up this local Pohangina beauty spot.

When: 10am- 1@pm Saturday 14th March.

Where: Raumai Reserve, Raumai Reserve Road.

Enrol :Contact Helen on info@recap.org.nz for expressions of interest.