Drought Proofing Your Garden.
Submitted by
helen
on 4 February 2020 - 7:00am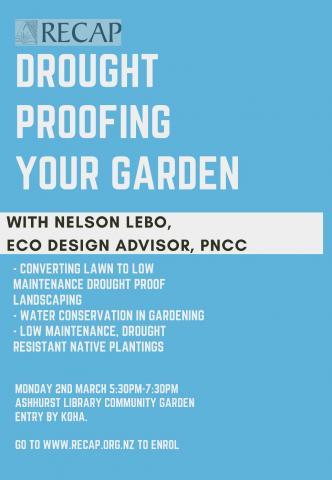 Facilitated by PNCC Eco Advisor Nelson Lebo.
Monday 2nd March, Ashhurst Library Community Garden, 5:30pm-7:30pm. Koha appreciated.
Please click here to register for this event.
Focuses on landscaping to drought proof your garden, water saving techniques and drought resistant native plantings.