Natural Building; Theoretical and Practical Workshops.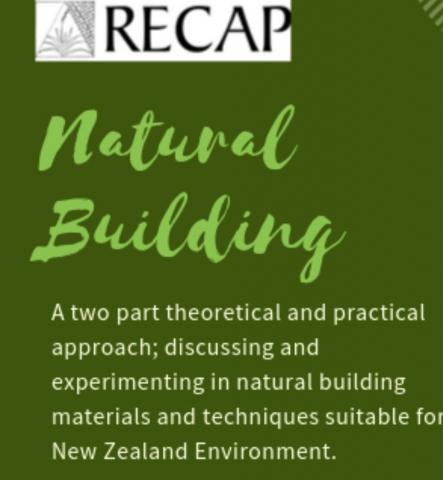 A two part theoretical and practical approach discussing and experimenting in natural building materials and techniques suitable for the New Zealand climate and environment. Facilitated by former UCOL lecturer and experienced natural builder Matt Cassells.
Matt is currently in the process of building a hybrid timber, straw and clay home for his family.

N.B. Both parts can be attended as a stand alone but work well in tandem. Enrolling for both entitles participants to the reduced costs of $25 waged/$15 unwaged for both.

Theory:
When: Wednesday 6th November 7-9pm
Where: Ashhurst Village Valley Centre
Cost: $15 waged/$10 unwaged.
TO register for JUST the Theory workshop click this link.
Practical:
Natural Building Practical:
When: Saturday 16th November 10am-1pm
Where. Ashhurst, venue TBC.
Cost: $15 waged/$10 unwaged.
To register for JUST the practical workshop click this link:
To enrol for BOTH workshops click this link