Winter Pruning Workshop Sunday 7th July.
Submitted by
helen
on 13 June 2019 - 2:50pm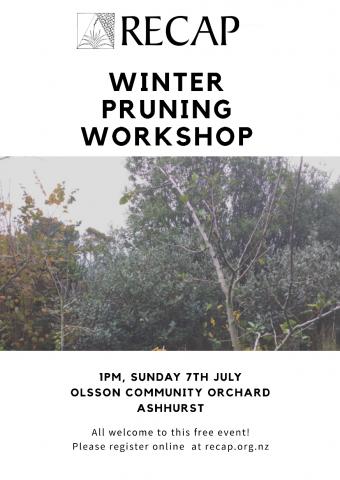 Facilitated by Phil Stevens, co tutor of RECAP's Permaculture Design Course and of Local Ashhurst business Slow Farm, this workshop will be a practical hands on guide to the how, what and when of winter fruit tree pruning for optimum next season fruiting.
Sunday 7th July, 1pm-3pm. Olsson Community Orchard. 
Please bring gloves and pruning tools and come with weather appropriate gear.
This is a free workshop, but koha is appreciated.