Small herb gardens for wellness, 3 November, 2pm - 4.30pm
Submitted by
kirsty
on 22 October 2018 - 9:06am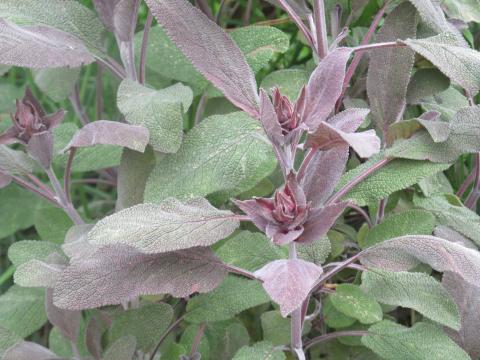 Are you interested in developing a small herb garden to enhance your sense of well-being? Would you like a few tips on how to get started in ways that support long-term success? Are you interested in sharing the afternoon with others who would rather think of their plants as friends than as "garden tasks"? If so, you might enjoy this beginner's workshop on herb garden design.
At an introductory level, this workshop will address:
Some of the health benefits of gardening—even when "vigorous exercise" is not on the list;

Where you might want to locate a herb garden, and how you might want to design its structure and shape, considering lifestyle, sunlight, soil, ergonomics, and upkeep;

Some standard designs for small spaces, such as container gardens and herb spirals;

Working with plants and their nature—both the plants you choose, and the ones that choose you ("weeds");

Harvest and use, including some tips for herbal health (suitable for amateurs).
The workshop includes a tour of five mini herb gardens (all part of one large garden). There will be a combination of both common and specialty plants available at the workshop (koha requested).
Please note that this location is not fully wheelchair accessible. If you have questions about accommodations for your abilities, please make a booking to temporarily reserve your space, then make an immediate inquiry before paying your fee.
Participant numbers are strictly limited, and enrolments are not confirmed until payment is received.
Depending on numbers a morning session will also be run, to register you interest in this please email, info@recap.org.nz
To Register for the Afternoon event click here.