Sourdough workshop
Submitted by
kirsty
on 7 September 2018 - 12:06pm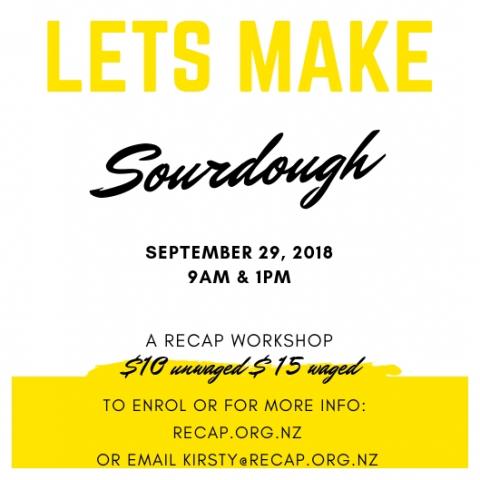 Due to a long waiting list, continued interest and continued requests we are excited to be offering two more  sourdough workshops in September!   
Both will be held on the 29th September, in Ashhurst for 3 hours. 
We are lucky to have Renee returning and she will be joined by Kushla. The workshop will be hands-on and you will get to go home with a starter to make your own at home, some fresh bread and a whole lot of inspiration!
Workshops are limited to 20 participants each session, and cost $10 unwaged and $15 Waged per person.
You can register for the morning session, (9am-12pm) here
and for the afternoon session, (1pm-3pm) here