Annual General Meeting - you are invited
Submitted by
RECAP Admin
on 29 May 2018 - 7:32pm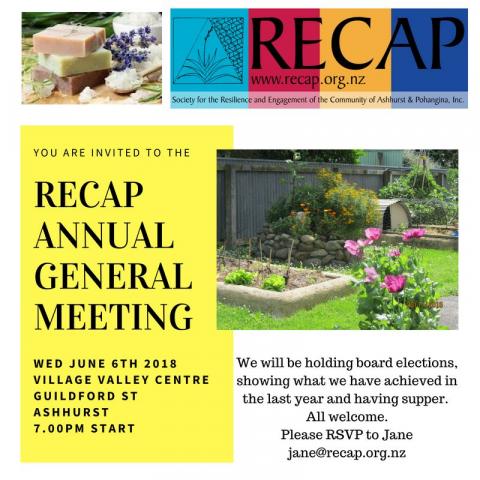 RECAP would like to invite you to our Annual General Meeting at 7.00pm, June 6th 2018.
All are welcome to attend and celebrate the year with us, while we review our successes, elect our board for the coming year, share photos and have supper.
Please RSVP to Jane -  jane@recap.org.nz
The AGM will be held at the Village Valley Centre, Guildford St, Ashhurst.