Reflecting on the Edge of Sustainability, 17 June 2018
Submitted by
kirsty
on 27 May 2018 - 11:28am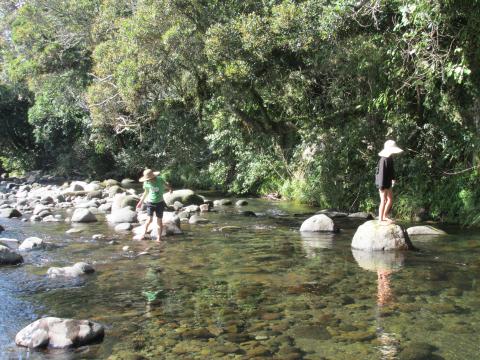 Do you love the earth but get overwhelmed by the amount of bad news about the environment?
Do you have a desire to feel more connected—to yourself, to your community, to the earth?
Do you yearn to be engaged in earth-positive activities while staying grounded in self-care and your daily life?
Join Sharon Stevens and Helen Lehndorf for a day of journaling, discussion and art therapy acitivities focusing on the definition of 'sustainabiliy' and the possibilities for making the next step towards sustainability and wholeness.
Light Kai will be provided
Workshop is limited to 24 participants at $25 for the day, 9.30am - 3pm
About the faciliators
Helen Lehndorf is a writer and writing teacher. Her book 'The Comforter' made the New Zealand Listener's 'Best 100 Books of 2012 and her poem 'Wabi-sabi' was selected for Best New Zealand Poems in 2011. Her second book, about the practice of journaling, 'Write to the Centre' was published by Haunui Press in 2016. Her essay 'The Sensory Seeker' appeared in Massey University's 2017 anthology 'Home'. She loves permaculture, gardening, wild foraging and helping people access their innate creativity.
Sharon Stevens (PhD, Rhetoric, Writing, and the Teaching of English) has been facilitating a combination of writing, permaculture design courses, and eco-lifestyle workshops since 1997. She has received multiple teaching awards. Her publications include A Place for Dialogue (University of Iowa Press, 2007) and more recent publications in Organic NZ, Permaculture Magazine, Ecosystem Services Journal, and Ecological Entanglements in the Anthropocene. She loves writing, learning with her workshop participants, and pottering in her expansive herb garden. She loves her family, too, and the place where she lives.
This workshop is suitable for attending as a stand-alone (one-off) workshop. It is the first in a four-part series that Helen and Sharon are offering as part of the Mandala Initiative.