Community Supported Agriculture FREE talk & seed swap - June 28th 2018
Submitted by
RECAP Admin
on 21 May 2018 - 3:45pm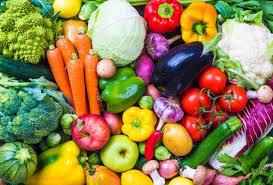 You are invited to join us for an informative evening with the founders of Wairarapa Eco Farm, a thriving organic farm in Masterton. We will also be having a seed swap. so bring along your favourite, labelled seeds. WEF is a local example of a successful, working CSA model.
CSA stands for Community Supported Agriculture. The CSA model for farming is also referred to as subscription farming or farm shares. In this model members subscribe a season's worth of vegetables, sharing both the risks and bounty of agriculture. You place your food dollar directly in the hands of a local family farm and in exchange receive a share of fresh, organically grown vegetables each week.
The history is an inspiring one of bare, unproductive land turned into a rich oasis, you can read more about this on the WEF website here or even better come along to our free evening talk on June 28th in Ashhurst.
Wairarapa Eco Farm delivers to pick-up points throughout Wellington, Upper Hutt, Lower Hutt, in Palmerston North, and throughout the Wairarapa.
June 28th 7.00pm. St Mary Magdalene Church Hall. All welcome, free event, just turn up, supper served and koha appreciated.   ****Remember your seeds for swapping**