Sour Dough Bread Making Workshops
Submitted by
RECAP Admin
on 25 April 2018 - 8:26pm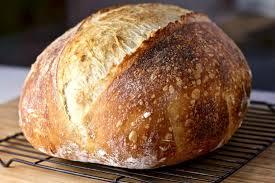 After lots of interest and requests we are excited to be offering two sour dough workshops in May!   
Both will be held on May 19th, in Ashhurst and are 4 hours long.  (We will make sure you get a cuppa and a biscuit break though.)
We are lucky to have Renee returning again, after the success of the fermenting workshop last year.   The workshop will be hands-on and you will get to go home with a starter to make your own at home, some fresh bread and a whole lot of inspiration!
Workshops are limited to 20 participants each, cost $10 per person and you can register  below.
Morning workshop - 8.30am-12.30pm, May 19th here
Afternoon workshop - 1.00pm-5.00pm, May 19th here