Composting working Bee and workshop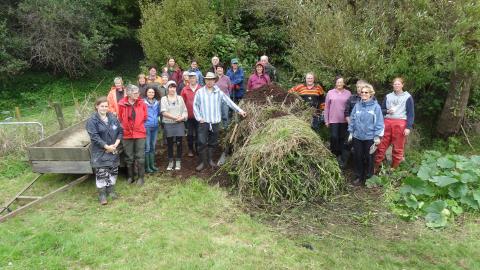 You are invited to join us for a fun and informative afternoon at our community orchard - Olssons Orchard.  
On Saturday March 24th 1-3pm you will find us creating compost for the trees in the orchard, while also providing a dedicated teaching space where experienced tutors will be able to answer questions about all forms of composting - including Bokashi, worm farms, liquid manure, green mulch and general soil health.  
We would love you to bring a hat, a drink, your questions and some time to help us weed and build a new compost heap.
This is a free event and all are welcome, for any amount of time.   Koha appreciated.
Any questions, please email me - jane@recap.org.nz