Double Permaculture Garden Tour -Sunday 15th October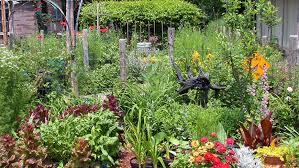 Sorry, this event is now full.  Thanks to everyone who has registered.
If you would like to go on our waiting list, please email me - info@recap.org.nz
Registrations are now open for this exciting day out visiting two amazing Permaculture gardens. RECAP and Envirofest are pleased to offer this opportunity to visit two inspiring gardens and learn from some knowlegeable Permaculture teachers/gardeners.
 Many thanks to PNCET for their support.
We will be visiting Kath Irvine's Edible backyard near Levin in the morning.  Kath is an experienced Permaculture teacher who will give us a tour of her very well functioning garden.  After lunch at her place, we will travel on to Gary and Emily Williams' home and garden, in Manakau, where you will get to see their food forest, bio filtered swimming pool and eco farm stay as well as their extensive orchards and gardens.
More information about each garden can be found here -         Williams'           Kath Irvine
Please register here.   
We hope you can make it!
Any questions?  Then please get in touch - info@recap.org.nz