Welcome to the new executive board for 2017-18!
Submitted by
RECAP Admin
on 8 June 2017 - 12:50pm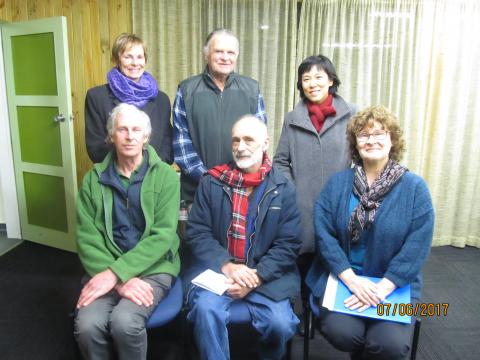 Thank you to all who attended out AGM.  We are please to announce our new Executive Board Members for the coming year.
Chairperson - Harvey Jones, welcome back, again!
Deputy Chairperson - Aaron Roberts, returning, thank you.
Treasurer - Cindy Phillips, welcome to the board.
Secretary - Anne Van-Brunt, thank you for continuing.
Ian Stark - Board member and garden coordinator.
Veronika Naglmaier - Board member, looking forward to having you on the exec.
We would also like to acknowledge our planning team, notably Sharon Stevens, Helen King, Phil Stevens and Adrian Bill Phillips.
We welcome anyone who would like to contribute at any time during the year by joining our planning team.
Please contact me info@recap.org.nz