Natural Building Lecture - Richard Pedley and Nelson Lebo
Submitted by
RECAP Admin
on 19 May 2017 - 7:19pm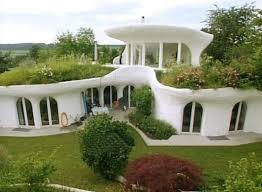 We are proud to present a free public lecture on natural building in New Zealand with two speakers offering a wide range of knowledge and expertise.
Richard Pedley is a lecturer in Organic agriculture at UCOL in Palmerston North and founder of Agrifutures  He also runs Garden Elf (www.gardenelf.co.nz) a permaculture based business offering design innovations and education around all aspects of permaculture.
Nelson Lebo is well known as the Eco advisor for PNCC. He appears regularly talking about his passion and great experience in retrofitting existing properties to make them warmer, healthier and more energy efficient.
You are invited to come and hear about natural building techniques, passive solar design, what works best in NZ, how to retrofit your existing home, regulations, materials, innovative solutions and the future of natural building.
Thursday June 15th 7.00pm   St Mary's Church Hall, Cambridge Ave,Ashhurst. 
All welcome.
Enquiries to Jane - jane@recap.org.nz