Backyard Poultry Keeping - Register for 29 April workshops - now with morning option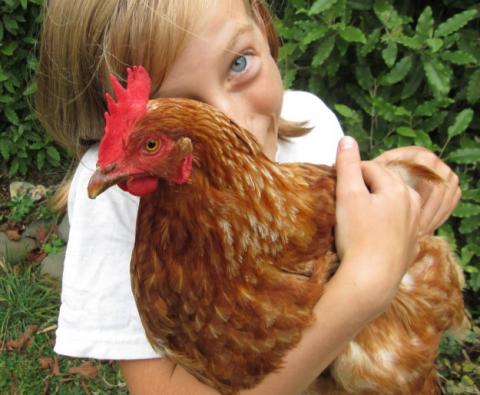 Learn all you need--and more--to get a comfortable start on keeping chooks or ducks in your own backyard. Even those with some experience can expect to learn something new.
With our afternoon (1:00-4:00 pm) workshop almost sold out, we are now offering a second workshop on the same day, from 9:00-12:00 a.m. on Saturday, 29 April, at the Village Valley Centre in Ashhurst. Fee $10 or 10 LOAVES. 
Registration for the MORNING workshop is now available at this link.
A few spaces for the afternoon workshop still remain (as of 10 April), with registration available at this link.
Participants in the backyard poultry workshop can expect to learn:
Behaviours and qualities of different breeds of chickens and ducks;
How to maintain animal health, clip wings, etc.;
How to design poultry houses and keep a clean environment;
How to build and use chicken tractors and mobile duck baths of various designs to enhance home gardening;
Palmerston North City Council by-laws applicable to keeping poultry and other productive animals.
The workshop emphasis will be on chickens, and secondarily on ducks. Workshop facilitator Phil Stevens has over forty years experience keeping chooks, cucks, and turkeys, and his family has also kept quail, guinea, and peafowl. Workshop participants will have opportunities to handle chickens.
Comments from previous participants:
Lots of info.
Very clear speakers.
Friendly, informative, practical stuff & live chickens - not just a lecture.
Good to see photos.
Passionate presenters with lots of information.
Thanks for running this!