Volunteer Caught in the Act at the Ashhurst Library Garden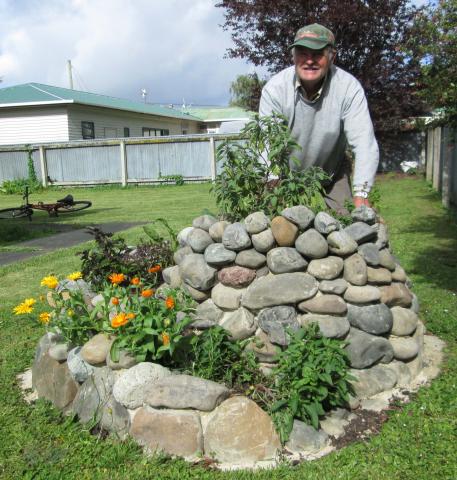 I stopped by the community garden at the Ashhurst Library today, only to find Ian Stark doing his quiet work to help maintain the garden. Thanks, Ian!
The garden's herb spiral, which was installed earlier this summer, is thriving, with some of the plants ready for light harvesting. You're welcome to come by and, whenever the plants look strong enough, harvest a little to season your supper or make yourself a cup of tea! I stopped by to do some watering last week, only to discover that the Japanese Menthol Mint was threatening to overtake the plant next to it. Lucky me! I just had to pull a little bit up, and I'm crossing my fingers it will establish in my own herb garden.