Thanks AEC!
Submitted by
Super Admin
on 24 January 2014 - 12:33pm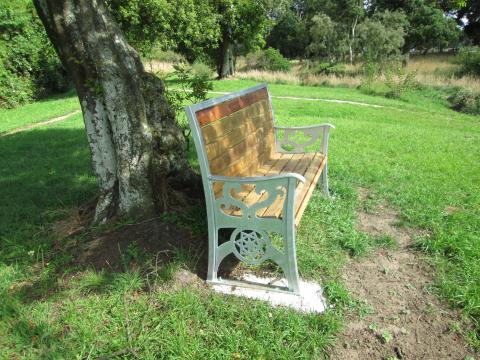 The Olsson Orchard now has a new bench seat, thanks to the generosity and quality precision work of Ashhurst Engineering and Construction. We've installed it in the shade of the titoki tree, to complement the sunny log seat also at the orchard.
Thanks also to volunteer Aaron Roberts for his help with the seat's design and beautiful wood work. You can see a detail of the seat here on our website, or by visiting the Olsson Orchard behind McCrae's Bush off River Rd. in Ashhurst. (Walkers can take the steps down from the end of The Terrace).